Storm Damage To Your Roof or Siding?
Have our experts come out and inspect any damage to your roof, siding or gutters.
Premier Roofing Company in St. Louis, MO
Lane House Roofing and Exteriors, a roofing contractor located in St. Louis MO, has been providing professional home improvement services in the Greater St. Louis metropolitan area since 2003. Whether it's time to replace your roof or you simply want to beautify your home with new siding and windows, our experts will install the highest-quality materials at a price that fits your budget. We're proud to hold an A+ rating with the Better Business Bureau, and strive to remain one of the most trusted St. Louis roofing companies in the area.
Services We Provide
Over 40 Years of Expertise
When Kerry House was just 14 years old, his father instilled in him the value of hard work. He encouraged Kerry to take a part-time job on a local roofing company's tear-off crew, and after dedicating his high school summers and weekends to the job, Kerry realized he was meant to be in the construction business. He continued to acquire hands-on knowledge while working for a number of roofers until opening his own St. Louis roof installation company, Lane House, in 2003. Since then, Kerry has used his four decades of experience to hire the most talented craftsmen in the industry.
Why Choose the Roofing Contractors near me at Lane House?
Dependability – Our employees will always show up when we say we will.
Respect – We promise to conduct ourselves professionally while on your property and will leave the work site looking just as clean as it was when we arrived.
Experience – Most members of our installation crew have been in the business for nearly a decade.
Peace of Mind – We don't bill for our work until the job is finished (with the exception of partial payment on special order material).
Free Estimates – We're always happy to discuss cost options that fit your budget. If you prefer, we even offer no-contact consultations.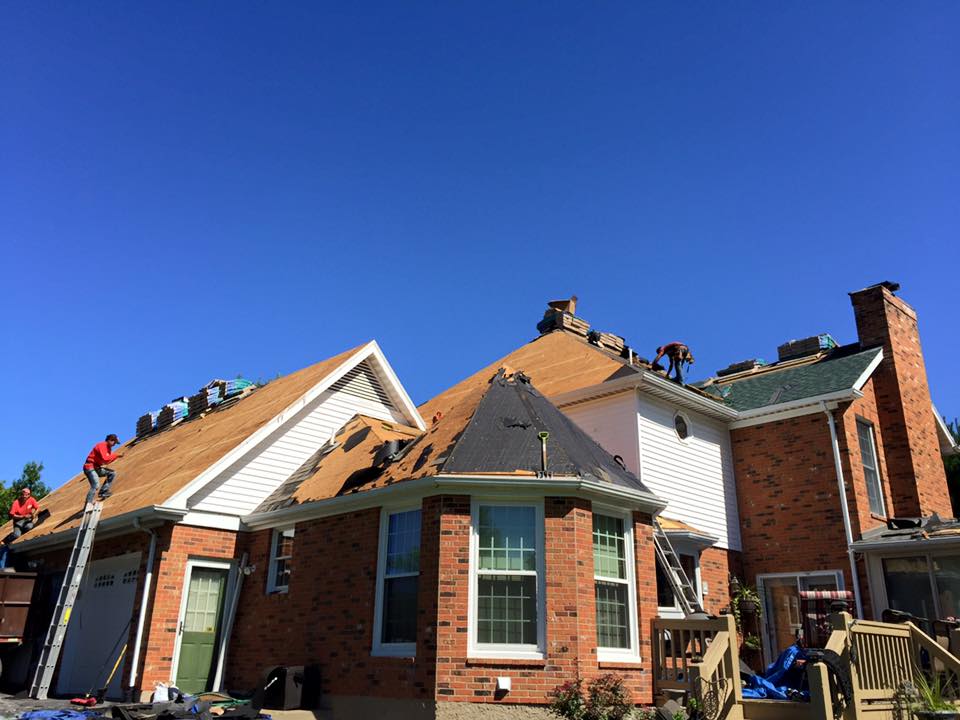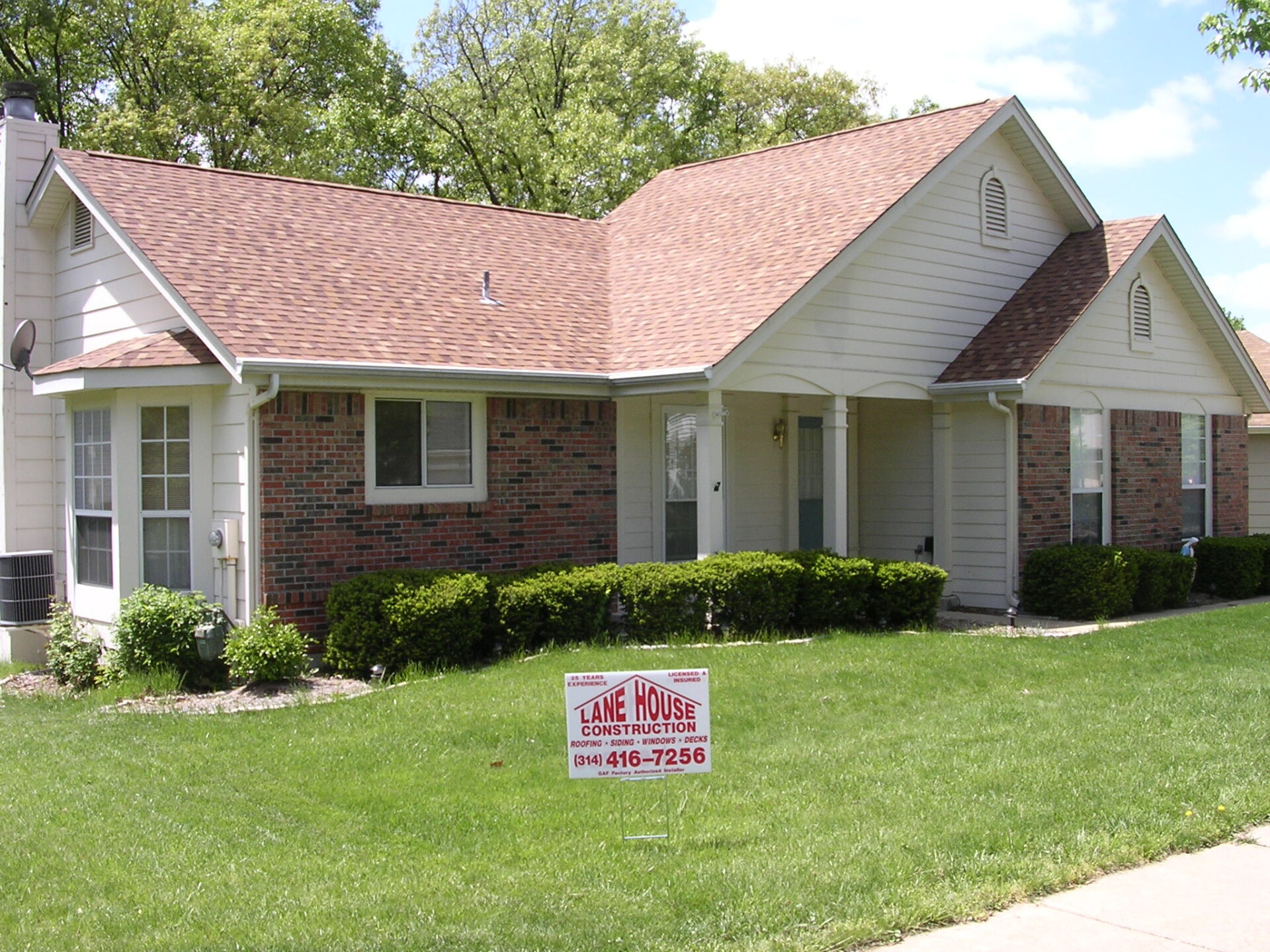 Local Roofing Contractors Near Me
When you need your roof to be replaced, you can count on Lane House Roofing and Exteriors in St. Louis, MO to get the job done. For over 16 years, we have been the go-to local source for all residential roofing, siding, window, and gutter replacement services in Mehlville, MO and the St. Louis Metropolitan area.
Why Should You Choose Our Roofing Company Near Me?
We charge affordable and competitive pricing for our services. Homeowners who choose to hire us will not have to worry about breaking the bank just to have their roof replaced. We offer 100% financing on our work. Our professional employees are known for being experienced, hard-working people who also provide excellent customer service to their clients.
St. Louis Metro Area Locations We Serve
Most Trusted Professional Roofers in St. Louis, Missouri
Lane House Roofing & Exteriors is located at 3814 Lemay Ferry Rd, St. Louis, MO, 63125.
From St. Louis Lambert International Airport (STL) head southeast on Airflight Dr toward Main Terminal and turn right to merge with I-70 W toward St Charles. Then merge with I-70 W and take exit 232 to merge with I-270 S toward Memphis. Now keep left to stay on I-270 S and keep left to continue on I-255 E. After that take exit 1B to merge with US-61 N/US-67 N/Lemay Ferry Rd and merge with US-61 N/US-67 N/Lemay Ferry Rd. Finally, continue to follow Lemay Ferry Rd and Lane House Roofing & Exteriors will be on the right.
We are open Monday – Thursday : 8:30 AM - 4:30 PM. Friday : 9:00 AM - 4:00 PM
For additional questions you can call us at (314) 845-2166 or you can find us on Yelp